Follow These Instructions:
Perform a search in the library catalog.
In the results list, select the items that you want to export into EndNote by clicking in the checkbox to the left of the item title (see graphic below). When you've finished selecting items, click on the 'Add Marked to Bag' link near the top of the results list.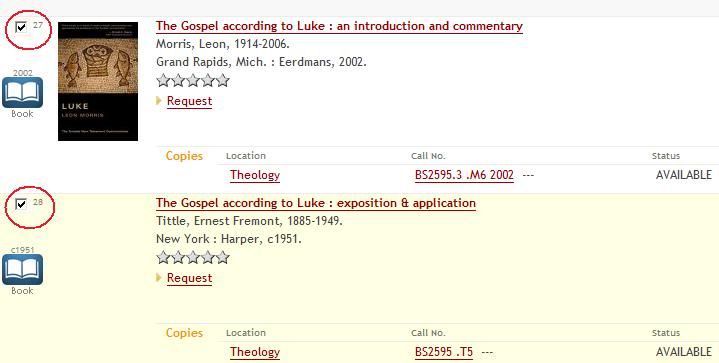 When you're finished adding items to your bag, click on the 'View Bag' icon near the top of the page. Select the items you want to export, and click the 'Export Saved' link above the list.

Put a dot next to 'End-Note/RefWorks' in the 'Format of List' section, and next to 'Local Disk' in the 'Send List To' section (see graphic below).
In the 'Your List of Saved Records' section, check the items you want to export (again).

Click the 'Submit' button.

Click 'Save,' choose the location and name (if desired) of your export file, and click 'Save' again.

Open the EndNote library where you would like your records to be located (open a specific library, not just the EndNote program).

Click on the 'File' menu and choose 'Import.'

Click on 'Choose File,' and locate your export file.

Make sure the rest of the options in the 'Import' dialog box look like the graphic below.

Click the 'Import' button. The reference(s) should show up in your EndNote library.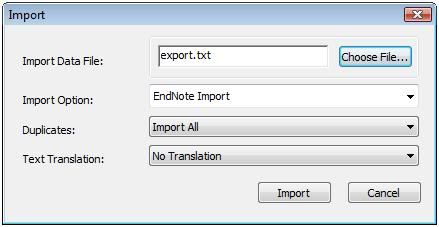 Michelle Spomer
Contact Info
Stamps Theological Library
901 E. Alosta Ave.
Azusa, CA 91702
(626) 387-5777
Send Email